If you're looking for help to find the best open source CRM system for your small business we can help.
Today, with the internet of things, there is a lot of free content available. But with such an abundance of information it's difficult to know where to begin. So we've put together a list of the best free and open source CRM systems for you to choose from. They all have different strengths and weaknesses; it's about finding the right fit for your small to medium sized business.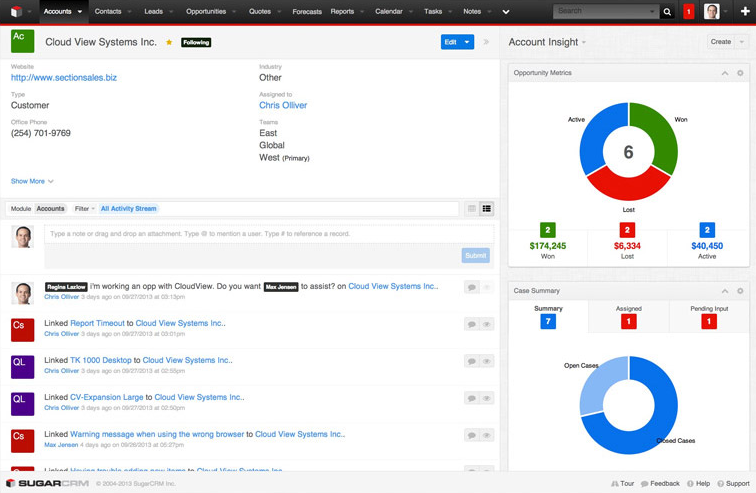 SuiteCRM is an open source product that has been extremely stripped down. However it's based on the popular paid for customer relationship manager, SugarCRM. The popular SuiteCRM system offers all the standard features in a user friendly interface. SuiteCRM allows you to manage your accounts, contacts, leads calendar, meetings, tasks, workflow, outlook integration and more.
Capsule is free for up to two users with 10 MB of storage and 250 contacts. Again this CRM system will cover all the basics for free and offers the option to upgrade.
The stand out feature of this upgrade is that it allows you to integrate with Mailchimp and other great websites. You can also track your tasks. This is great for teams as it allows everyone to keep track of projects. According to reviews Capsule's only weakness is its customer support. They provide FAQs and online forms. However, it's impossible to speak with a real person when you need them.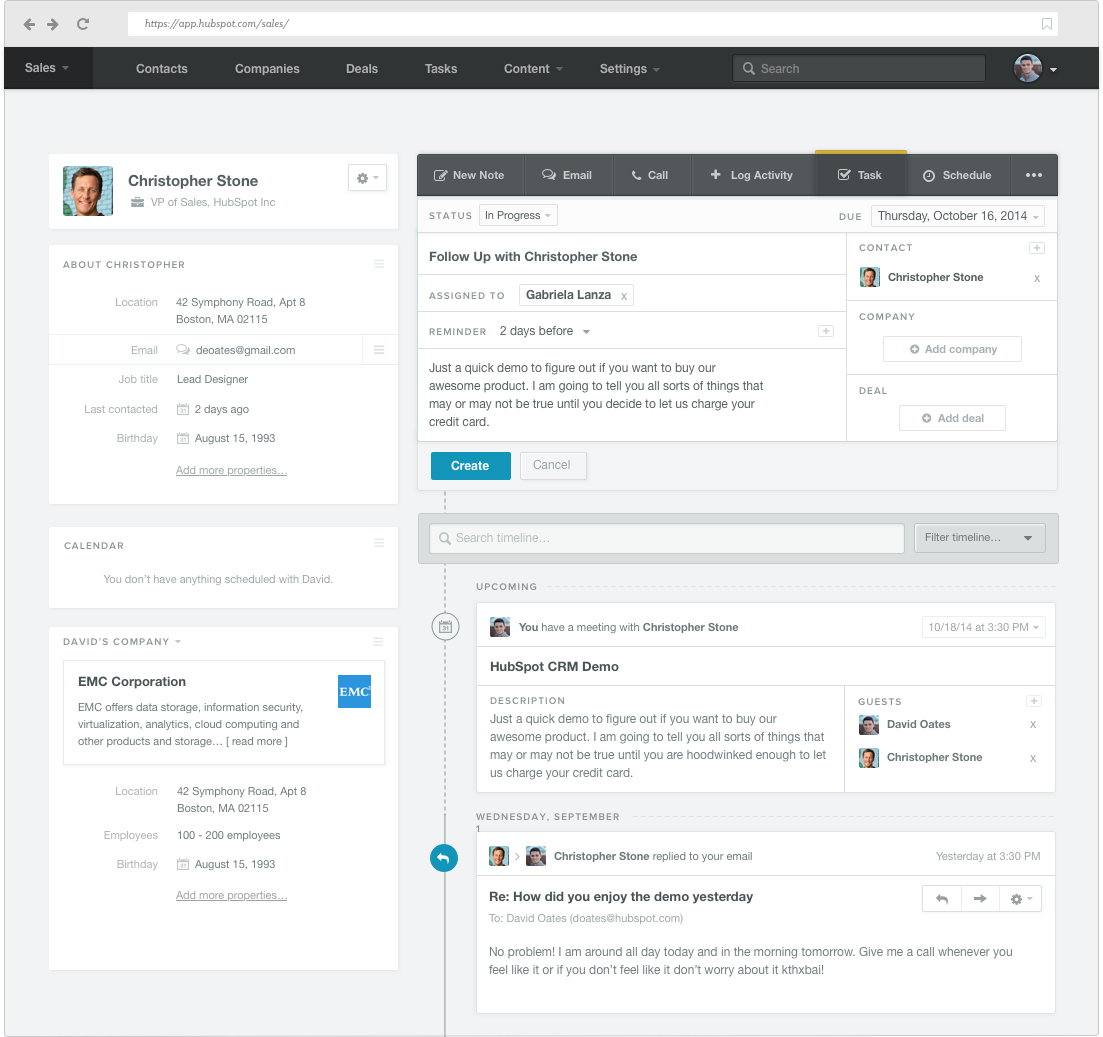 Hubspot CRM is an open source database. But of course this means its features are basic and if you want extra features like click-to-call you do have to pay. To be honest, the reason this software is free is because Hubspot aims to persuade you into buying their other marketing automation software. That being said, it does have its own unique benefits.
The great thing about Hubspot's CRM is that they are great at gathering data from your customers. Hubspot will track your customer's internet behaviour on your website, email engagement and more. Tracking all this data will give you a greater insight in to your customers and know more about what drives them to engage with you. This product is perfect for the small to medium sized business owner who has never used a CRM system before.
However, one of our clients used this CRM system and found that although the initial set up was free, he needed to pay for extras, just to run his business. Once he was all set up he was still having difficulty and we found he needed to update his Outlook to the latest version –another cost. He has now moved on to Insightly, more about this below. Our client's advice is to research thoroughly and see how much they're going to cost you before you make your decision.
Insightly offers their system free for two users, offers 200 megabytes of storage, 2,500 records and ten custom fields, advanced reporting and 10 emails a day. Of course, as is the case with all free database software, if you want extra features, there is a monthly cost.
Insightly differs from the competition by offering a built-in email marketing system. The free level has very limited access to this feature but is perfect for a small business.
According to our client, Insightly is very easy to use and has a fantastic database. However he has had some trouble sending out emails as he has a custom server and has needed to have his own IT team come in to deal with this issue. Sadly the free version of Insightly offers no support and our client needed to pay for a monthly prescription of $15.00 to have access to their customer service tea. They're prompt and helpful but the issue is very technologically complex and not something the average business owner will be able to solve alone.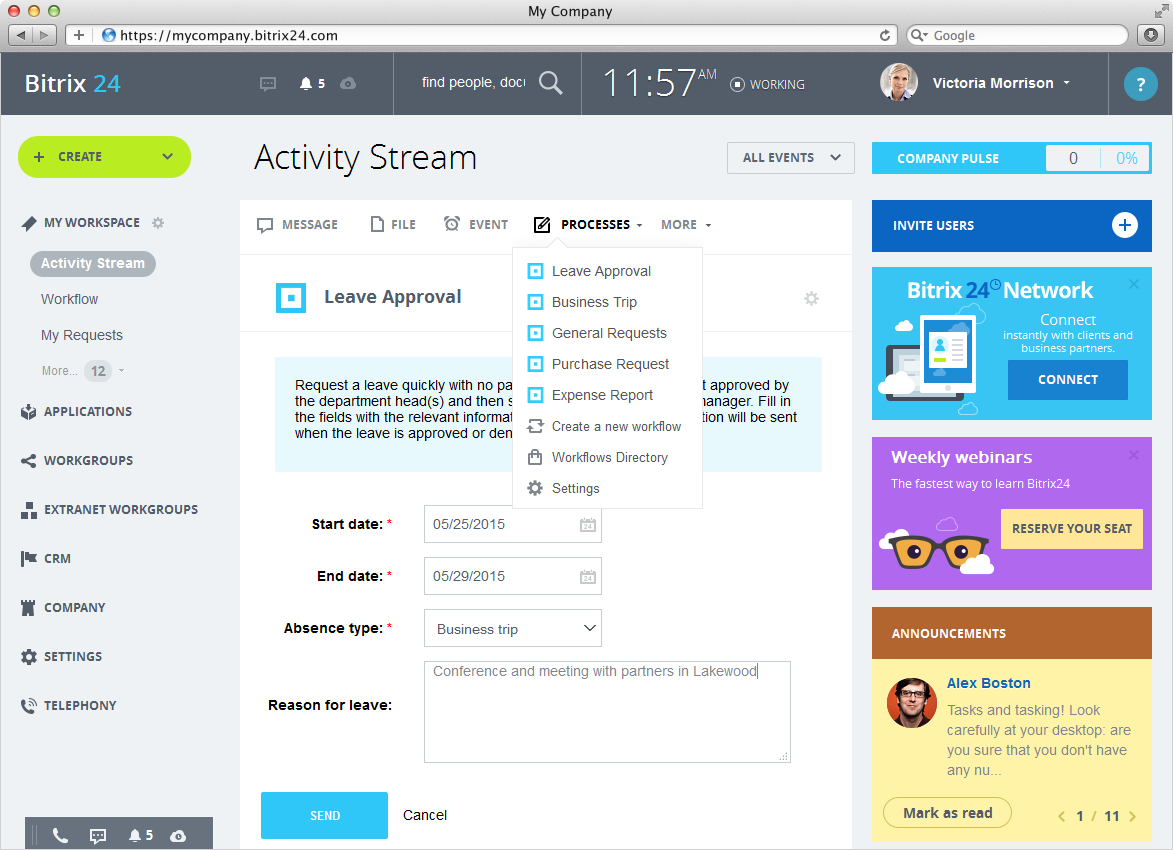 This software features an internal social network with video chat to project management and document collaboration app and offers full features for 12 users before you need to pay.
This CRM system will allow you to manage your contacts, automatically email them, call them directly from your dashboard, and send out invoices. You can also use the social network features to continue engaging your customers and your staff.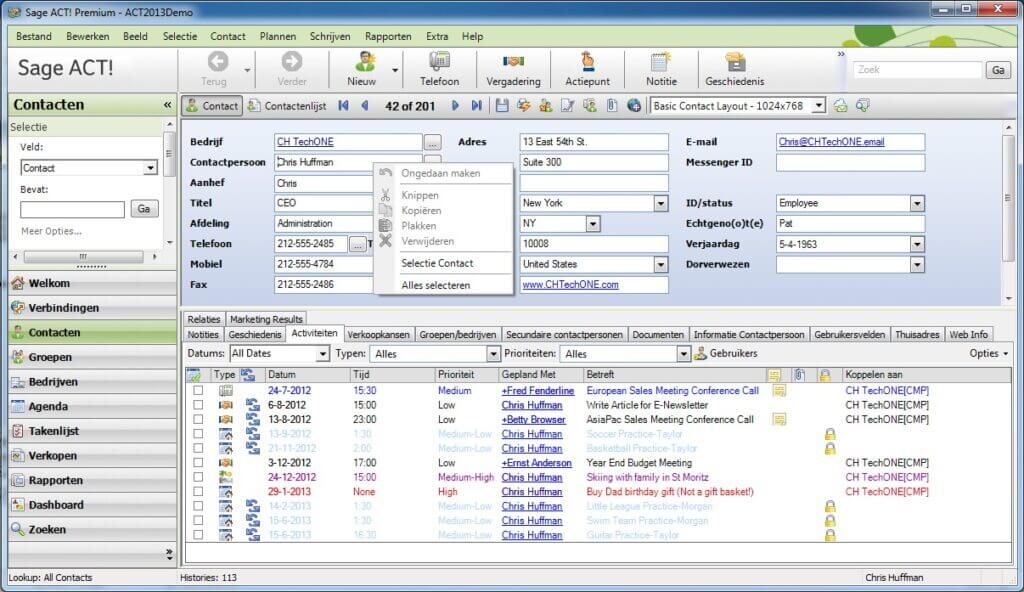 Act! is not a free CRM system but worth a mention. Act! has been around for over 25 years and they've had many updates and changes throughout their time. ACT! has since launched a cloud version with a monthly or yearly subscription package as opposed to a one-off payment structure. They do have a free trial version if you want to give them ago.
The takeaway here is that using a free CRM system can be a great place to start, especially for small businesses.
Use it to get your head around it and start thinking in a more long term customer focused way. Try field testing a few with some limited contacts and data. Just watch out for hidden costs. For more free marketing tips and guides, be sure to follow us on LinkedIn and Facebook.